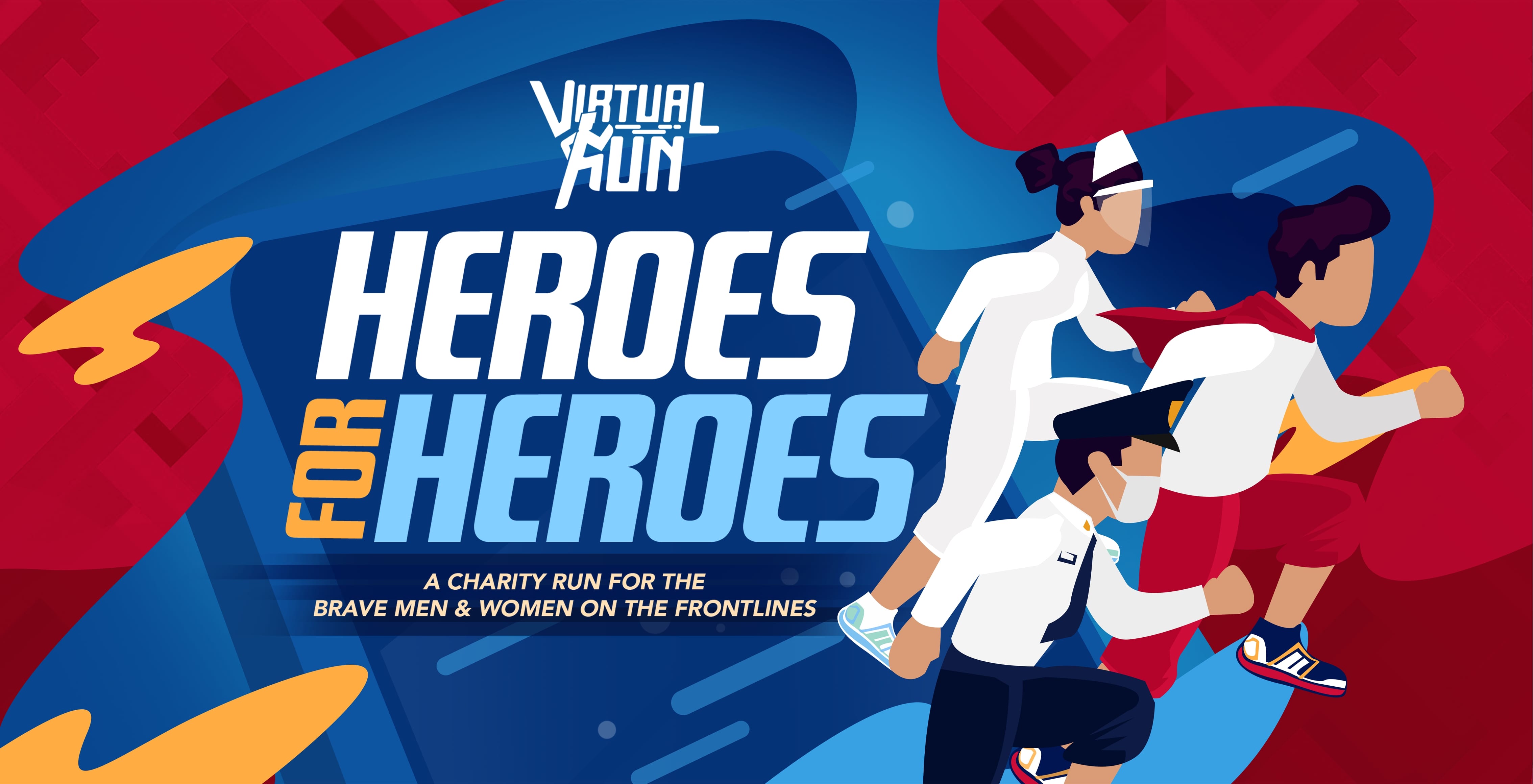 Five Seconds Advertising Mounts First Virtual Run for Frontline Heroes
As COVID-19 struck the world, a select group of people were tasked to stem its spread on local shores, safeguard our communities and rise to the forefront in the fight for our well-being. Heroes for Heroes Run 2020 was a Virtual Fun Run held from August 10 to 31, 2020 to celebrate and recognize these modern day heroes in light the country's observance of National Heroes' Day.

Rallying runners from all over the country, Heroes for Heroes 2020 encouraged Filipinos at home to be heroes themselves by signing up for the fund-raiser as a nationwide expression of appreciation and gratitude towards our frontliners. This too was an opportunity for the them to engage in exercise at a time when doing so is much needed.

Promoted across various social media pages, this campaign sought for the commitment of participants to sign up for target distances they would aim to fulfill at their own pace and in their own spaces whether by running or walking on a treadmill, around their yard or an empty village street.

A virtual gun start last August 10 marked the official start of the run among an assembly of all runners online. This online event featured professional runners/coaches who helped provide the participants with a better understanding of the mechanics plus exercises and tips to prepare for the run.

The program culminated with more than 2,000 virtual runners completing their target distances on August 31, 2020 as the country observed its National Heroes Day.

The Heroes for Heroes Run 2020 succesfully raised more than a thousand packages which were then distributed to the healthcare frontliners serving in the FEU-NRMF, The Tala Hospital in caloocan and the Cardinal Santos Medical Center.