Samples, Discounts and Freebies Right at Your Fingertips!
Strengthen your engagements through interactive marketing promotions and empower your brand to build relationships, create action and reward brand loyalty with multiple communities online.

FREE-BEES is a digital hive where Freebie Lovers may swarm around and complete tasks to earn them the sweetest things in life: FREEBIES!
PLAY BRANDED GAMES
WATCH BRANDED VIDEOS
ANSWER BRAND OR PRODUCT POLLS
UPLOAD CONTENT
COLLECT POINTS
---
Digital Promo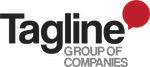 ---